He's rugged, gritty, and just might inspire you to sit your ass down in a church pew! Psychedelic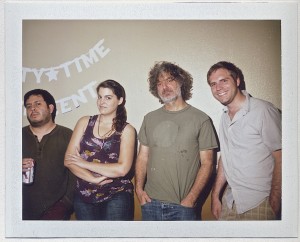 country bluesman Ramsay Midwood's music seems as influenced by classic gospel as by the blues, with more hope-and-redemption than tear-in-your-beer sorrow. We wrangled him into our studio to see if he'd shine some of his light on us and tell us a few good stories and we sure as hell got more than we bargained for!
In Episode 2 of lesfire, you'll hear about Ramsay's trek from East to West, his eventual landing in our fair city, and the best mode of transportation for a band that we've seen yet – an old church van!
He closes out with the previously unreleased "Chickens on the Lam" and "Lightfoot," from his latest album Larry Buys A Lighter.