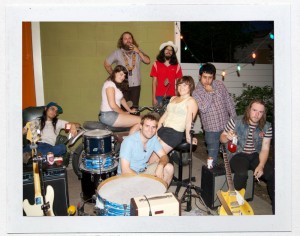 The Bad Lovers
Hello stranger, just a small and quick warning about the content of this particular episode. It features explicit language that may not be suitable for those who are sensitive to such themes. While this episode rocks and is well worth the listen, be forewarned!
The Bad Lovers are moments from releasing their follow-up to "Actin'
Strange." Their second album builds on their first with a more
polished studio sound complete with lap steel, backup vocals, and
cowbell!
In Episode 4 we sit down on the studio porch, hang out, and have The
Bad Lovers regale us with the tales of treacherous tours, dreaded
parental dating questions, and the aversion to tallying up how many
bands they are part of!